Book Recommendation: Joy, Inc.
Created on 27.04.2015 by Yuliya Mijuk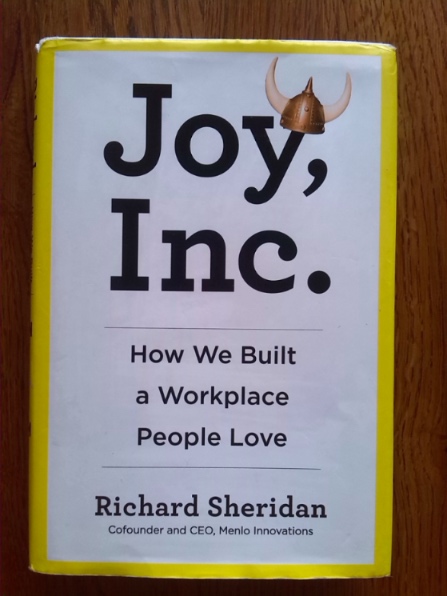 I recently read a book that describes how an agile enterprise found its way to success and joy. I would like to recommend this book because it, unlike many other books on agility, is not focused on the company itself but on people inside of it. It does not answer the question: "How can a company quickly react to changes in our very dynamic time?" But it answers the question "How work can be fun and bring joy?" The book is by Richard Sheridan (keynote speaker at the Global Scrum Gathering in Berlin, 2014) and is called "Joy, Inc. / How We Built a Workplace People Love".
read on...